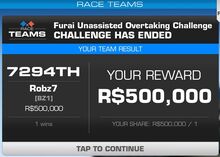 Everything was new- the first time I tried it.
Discord PM members meeting area, or offline wiki/RR3 discussion
Real Racing 3 Fandom - Discord community is setup

My favorite pages
All Cars List
Rohsenberg's Anniversary liveries documentation
Profile
I started playing RR3 in about 2014. Before that, I've been playing PC racing games by EA since the original Need for Speed (DOS/Windows 3.11).
December 2015, I joined this wiki after discovering through Google searches that exact term SE phrases kept taking me here. LOL I really though this was a FM ran site at first!
That's not all I do is play racing games, I'm also an (advanced) electronic tech and (amateur) programmer of many hats (master of none)- but a big operating system guy and love of efficient programming. This is my appeal for RR3, I'm simply amazed by the thought that goes into every facet of the game.
FF to today. Since EA/FM started tinkering around with Reddit, they have invited me to join their Game Changers program, where we can more efficiently communicate directly with other users and the developer, to hopefully achieve the best streamlined product that we can all enjoy. This is a new relationship we're evolving to, but EA has tried with different games and seen some success. So I think we all have something to get excited about.09 June 2020, withdrawn from team :-(



 
Other Wikis/Pages of interest
Sandboxes
9.5 Update-Day of
Personal Sandboxes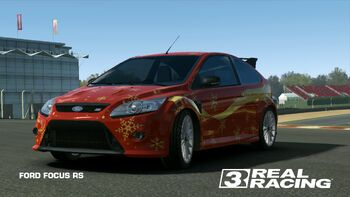 Admin Links
Every Event Change
Everything Else
https://rr3.fandom.com/wiki/User:Powerup777/common.css
Wiki Editing Tips
Admin History for RR3 Wiki
External Links (Not Wikis)
Super-Computer Desktop Starter Kit
Community content is available under
CC-BY-SA
unless otherwise noted.