Who am I??? Just some random person who loves going fast, loves flying high, loves crashing expensive cars and loves to earn gold. I also like sharing what I've learned in this game.
It's really not that long ago that I was just another racer trying to get 1st in career races. Around the summer of 2016 I started taking off the training wheels and got better. I spent my first 1.5 years in this game running Tilt A, SA high, BA low and TC on. Then I would toggle off assists to take the odd off-track cut, but then turn them right back on after the cut. Eventually I just got sick of it all. I was gaining 3-5 seconds a lap at Le Mans, but spending 6-8 seconds a lap pausing and toggling assists on and off. To earn more gold/minute, I needed to make a change. MAN am I glad I did!!
Tilt B no assists is just awesome. I can do what I want to, when I want to. If I crash off-track, SA doesn't waste my time by forcing me to drive a certain way. It also doesn't force me to drive the same line all the bots are in! That means more inside or outside passing. BA doesn't force me to brake in 3 places at Hockenheimring where no brakes are required. TC doesn't waste my time and speed out of the corners. PLUS... I can DRIFT whenever I want to. CUT whenever I want to. FLY whenever I want to.
There are some places where SA is very helpful. Indy Speedway, Daytona Speedway and even Richmond. On the Speedways it helps with those nimble movements you need to steer, but not get loose. I find it critical when racing Indy Speedway Endurance races for maximum distance. When I put SA high, I drop my sensitivity to 0.
I love jumping cars! It's really fun in this game, because jumping isn't a part of it. When you jump in RR3, it's realistic. A friend here started a thread on my wall a while back called ME7's Flying Club. If you jump, feel free to join the club! If you want to learn how to jump you can check out my video about it. It has ended up being my most watched video on YouTube so far. It was the first time I tried making a teaching video. Click on this link for it RR3 jumps! Where they are, how to jump and how to capture it..
I've added some blogs which may be of interest such as The Problem With Assists and Tilt A and How did you get that much gold??
TECHNICAL STUFF: I'm sometimes asked about my device and screen recorder.
PHONES:  All of my gameplay, recording and editing are currently done on my iPhone 13 Pro Max (March 2022 to present). Prior to that I used an iPhone XS Max (June 2019 to March 2022), before that a Samsung S7 (June 2017 to June 2019) & prior to that a Samsung Note 4 (Feb 2015 to June 2017). I loved my Samsung devices but Android forced me to change when they stopped allowing the recording of internal Audio in Canada. As it turns out I now need iOS for other aspects of life, so it all worked out.
SCREEN RECORDER: "Record It!" on iOS. There's a small one time fee for the full version but it's worth it. On Android I was using Mobizen free for Samsung.
EDITING: KineMaster pro version. It takes a while to learn all of its features but it's worth it. Great app! I literally do 100% of my video creation and production on my phones. On Android I used PowerDirector pro by Cyberlink, also a great app!
Click HERE to go to my Youtube channel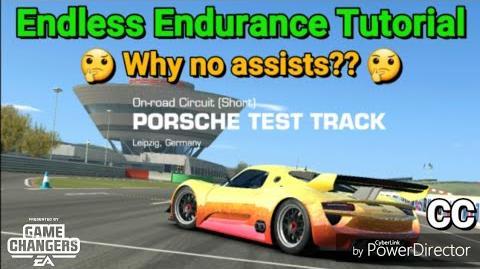 My first cinematic short film ;-)
Here's some of my favorite pics;
WRECK MAGNUS!! I loved doing this in the Gauntlet. Every time I could, I would pit Magnus. I miss the Gauntet's! Here my best shot. You gotta love those sparks as his front end grinds along the wall!
My perpetual burnout in the MP4-X
From Unleash The Beast stage 6.4. It's what Hunters do...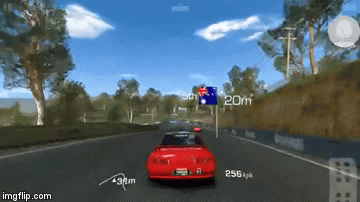 A picture of one of my favorite cars doing a nice burnout. The car is so balanced, almost perfect.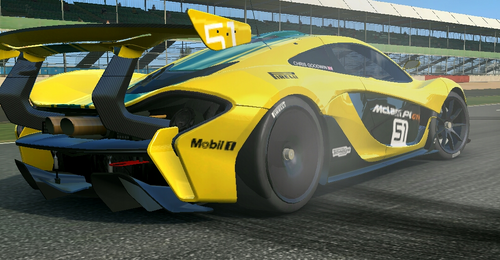 Flying high in the FXX K. No editing here. I paused in the air and used the in-game photo option.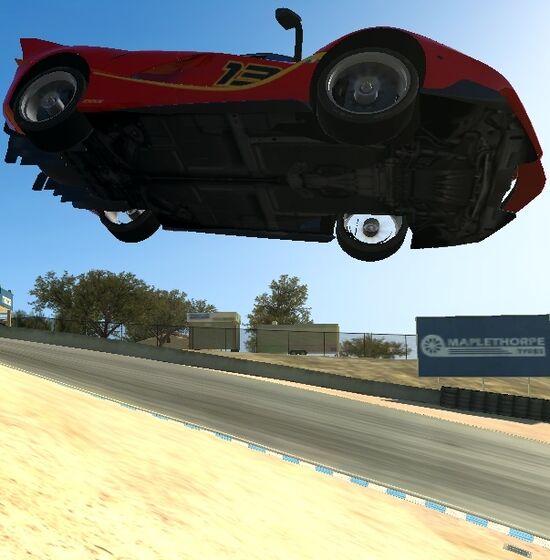 Anyone can fly at Nurburgring... but can you do it in reverse?? Also an in-game photo.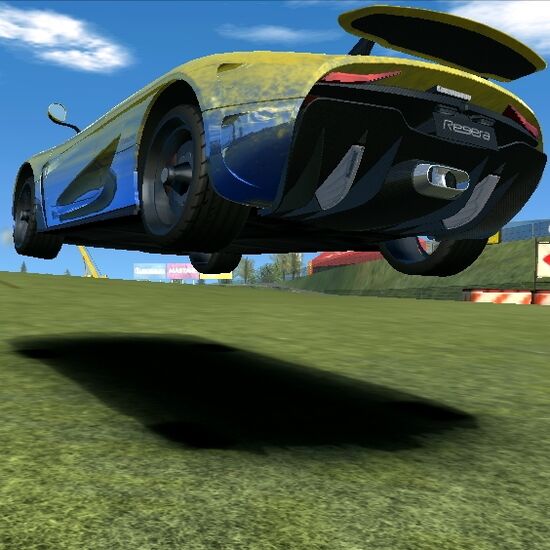 Some contact during a Le Mans farming race that looked cool with all the sparks. Again, real footage with nothing added.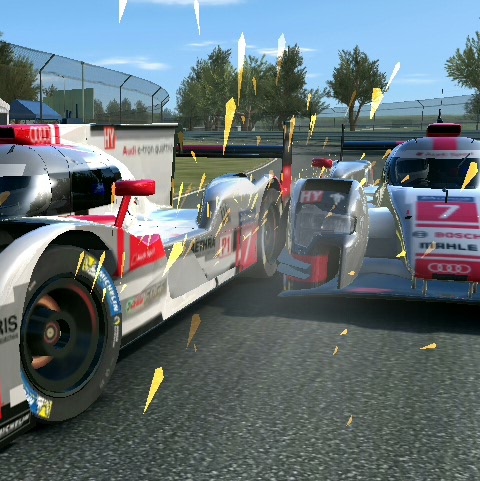 This one is just so funny. This is back in the day when you could wreck EVERY single car in a NASCAR race. I had wrecked all cars and decided I would hit this one that was stopped, at near full speed. The impact was so violent that my car ended up in the #20. Here's the video, screenshot from the interior portion after.