Thanks for adding the Events for 8.2.
Only 1 thing, is that in my Event Archives I see that was added the 2012 version of the Aston Vantage GTE and not the 2018 :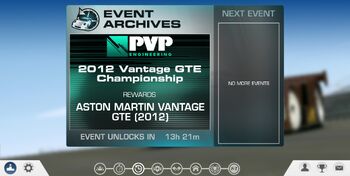 Edit : I think its a mistake from the Monkeys on the release note. I can start the event in 13 hours and reconfirm it here!