"
Though Richmond is one of the shortest tracks in the Sprint Cup calendar, the long straights of Indy will give you a chance to practice your drafting technique.
"

— In-game description.
Richmond Raceway (formerly Richmond International Raceway) is a racing circuit located in the town of Richmond, Henrico County, Virginia, USA. It holds 2 NASCAR Cup Series races each year - the Toyota Owners 400 and the Federated Auto Parts 400. The latter race is currently the second race in the NASCAR playoffs. It also hosts NASCAR Xfinity Series races.
The D shape circuit was introduced to Real Racing 3 in NASCAR Update (v3.6) to coincide with the NASCAR event held in September at the circuit. This circuit is the shortest circuit in the game till now.
Map
Variants
Richmond International Raceway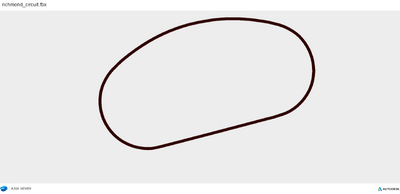 0.75 mi (1.21 km)