Hockenheimring Baden-Württemberg (or Hockenheimring for short) is a racing circuit located near the German town of Hockenheim, Baden-Württemberg. There are three track configurations present, namely the Short, National and Grand Prix Circuit. The Hockenheimring was originally built in 1932 using roads in the forest as an alternative to the Wildpark-Circuit in Karlsruhe, which became forbidden as a racing circuit by German officials. After Niki Lauda's near-fatal crash at the 1976 German Grand Prix held at the Nürburgring Nordschleife, Formula 1 shifted the German Grand Prix to the Hockenheimring, because it was considered 'safer'.
In Spada Codatronca Update (v3.1), night time was added to the Hockenheimring race circuit making it the second circuit in-game to feature night time.
In Real Racing 3, players can race on 3 different variants of this circuit: Short, National, and Grand Prix Circuit. Drag Strip is not included in the game.
Map
Variants
Grand Prix Circuit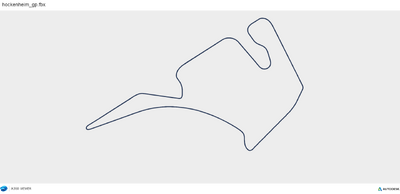 2.842mi (4.574km)
National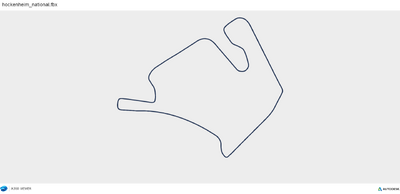 2.294mi (3.692km)
Short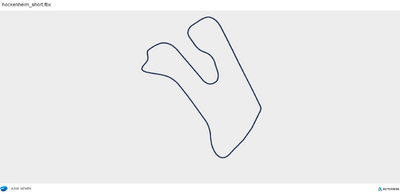 1.639mi (2.638km)
Background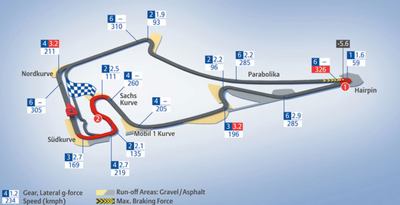 Driving recommendations (Speed, breaking points, G-forces...)
Community content is available under
CC-BY-SA
unless otherwise noted.