"
Hong Kong
Real Racing makes its debut on the streets of Hong Kong, with an all new street circuit track, specifically designed for ePrix racing!
"

— In-game description.
Formula E Hong Kong Circuit is a racing circuit located in the city of Hong Kong where it hosts the Formula E Hong Kong ePrix.
The street circuit was introduced to Real Racing 3 in Formula E Update (v5.0.0).
Map
Variants
Hong Kong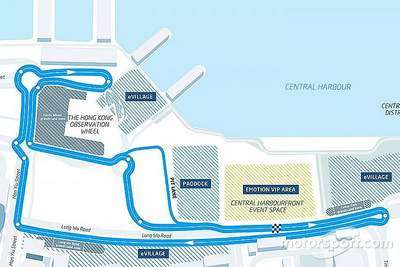 1.16 mi (1.867 km)