Circuit des 24 Heures. also known as Circuit de la Sarthe, is a racing circuit located outside the French city of Le Mans, Maine.
The Circuit de la Sarthe is known to be one of the largest circuits in the world and plays host to the annual 24 Hours of Le Mans endurance race. Due to the fact that parts of the circuit comprise public roads, the track is not permanent.
Though there are three track configurations in real life, only Circuit de la Sarthe is featured in the game. The shorter variant, Circuit BUGATTI du Mans, is not currently included. The other shorter variant, Circuit de Maison Blanche, is also not included.
Map
Variants
Gameplay
Background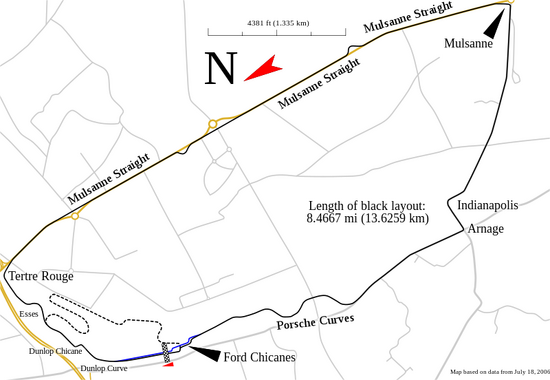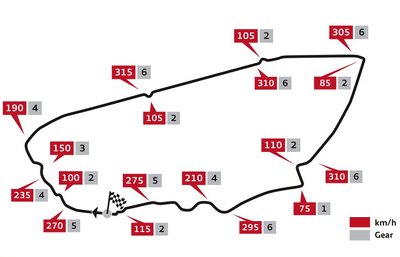 Driving recommendations (Speed)
Trivia
This track was added in the Le Mans Update (v2.3) of May 2014.
It is the longest circuit in the game with a length of 8.47 miles (13.63 kilometres)
It was the first circuit in Real Racing 3 to feature daylight variants - Morning, Noon, Evening, Night
This track gives the highest rewards for an event