Raise a Floppa - The Loop
Play Sound
Autodromo Nazionale di Monza (also known as Autodromo Nazionale Monza or Monza Circuit) is a race circuit located near the city of Monza, north of Milan, in Italy. Along with Circuit de Spa-Francorchamps, Silverstone and Circuit de Monte Carlo, this circuit hosts one of the most prestigious races of the Formula 1® calendar.
This is one of the oldest circuits in the world, built in 1922. It is also known as a 'power track' because of the high engine power and top speed required for a good lap here.
This circuit was added in the Spada Codatronca Update (v3.1) of January 2015.
Map
Variants
Junior Course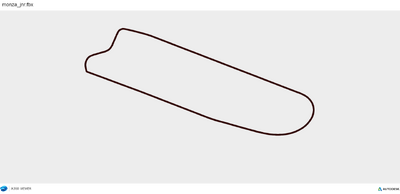 1.494 miles (2.405 km)
Road Course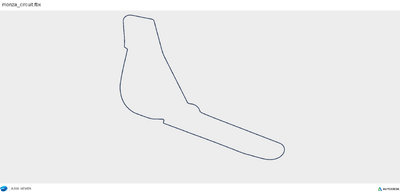 3.600 miles (5.793 km)
Description
This is the description of the Road Course Circuit. Only one of these turns is also on the Junior Course. The speeds are for the FERRARI 412 T2, and approximated for FERRARI F14 T, because of their similarities.
Rettifilo Tribune. Chicane right-left. 320/325 kph before you brake. 108/110 kph into the turn. 140/150 in the exit.
Biassono. Right turn, very open. 255/270 is the passing speed.
Variante della Roggia. Chicane left-right. 325/330 kph before you brake. 115/120 kph into the turn. 160/170 kph in the exit.
Prima Curva di Lesmo. Right turn of 90 degrees. Inclined a little bit at the interior. 164/170 kph passing speed.
Seconda Curva di Lesmo. Right turn of approximately 95 degrees. 170/175 kph passing speed.
Serraglio. Left turn of 175 degrees. For the car, it's practically a part of the straight. If the passing speed of Seconda Curva di Lesmo is correct, at this part, speed should be 290/300 kph.
Vialone. Left turn of 120 degrees. 325/330 kph before you brake. 140/150 kph into the turn.
Variante Ascari. Chicane right-left. The correct thing to do is don't brake because of the cornering of the F1 cars. At first turn, speed would be about 200/210 kph, and, in the second turn, 230/240 kph.
A long straight. At the beginning, the Junior Course also goes into this straight, called Ascari.
Parabolica. Right turn of 180 degrees. It's the only turn appearing on both courses. 327/330 kph before you brake. 180/200 kph into the turn. 230/240 kph into the turn.
Finally, a long straight returns you to the finish line.
Gallery
Driving recommendations. (Speed, breaking points, G-forces...)