Episode VII is nearly at 500 posts, and there are a LOT of photos in there. Since it's nearly full, I'm going to start the next episode. I'd like to have something at the top of the list for a change...
You all remember Mr. Smiley? He's fine and doing well. He wanted to express his gratitude for all of your well wishes, and he has assured me, he's going to exercise much more caution on the track. Especially around that wily bot, MoisesGabby. That bot is a big 'ol meany!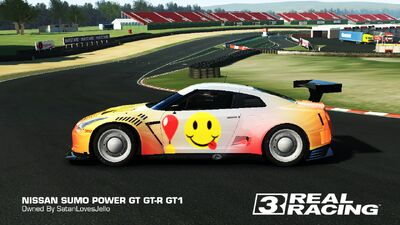 Mr. Smiley had the last laugh though... He pit maneuvered that mean 'ol Moises Gabby in the first chicane at LeMans. Poor Mr. Moises Gabby!